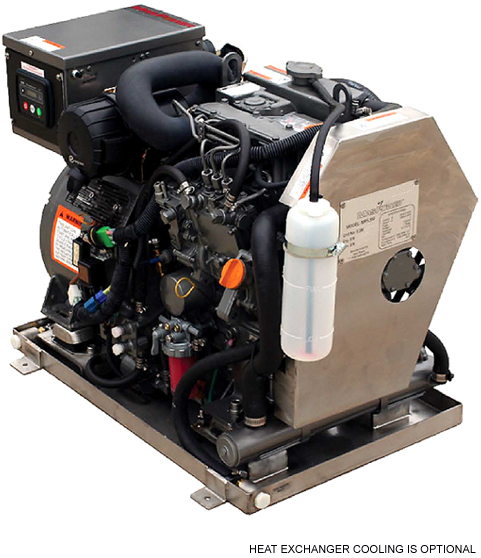 Yanmar Marine 9,000 Watt Diesel Generator - This Yanmar marine diesel generator is suitable for continous use and has plenty of power to run your house or fishing boat.

This unit uses keel cooling. A keel cooler is a closed circuit cooling unit mounted on a vessel's hull beneath the waterline. This closed circuit cooling system eliminates the need for an inboard heat exchanger, raw water pumps and strainers.

Heat exchanger cooling is also available.

This set features a three cylinder Yanmar 3TNV76 1800 RPM diesel engine, brushless generator end with AVR, keel cooling, dry exhaust manifold, water pump, air filter, interlocking rubber mounts, molded belt guard, single side service and automatic shutdowns.