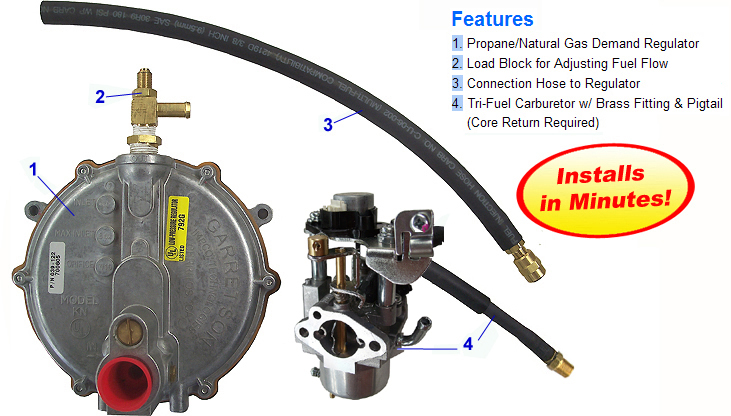 How it Works
Install new tri-fuel carbureutor.
Hook the connection hose to carbureutor's pigtail fitting.
Install demand regulator on outside of the enclosure.
Connect other end of connection hose to regulator's outlet port.
Turn on your fuel supply (propane, natural gas or gasoline), add oil and start the generator.
Core Charges
If your carburetor is new, there is a $175 charge that is refunded after the core has been returned.
If your carburetor is used, we will need to use it for the conversion.