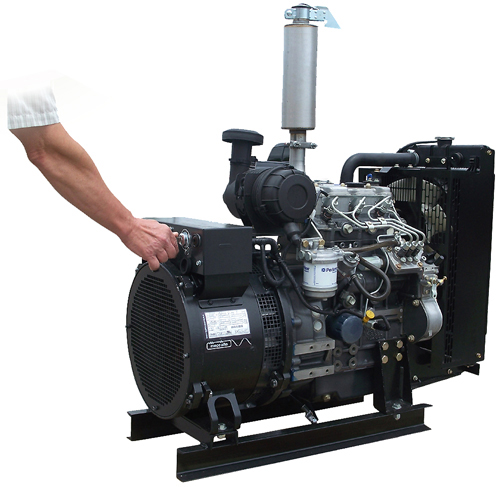 Perkins 8.5 kW Diesel Generator - Whether for a work site, cabin, lodge, or standby emergency power, this Perkins diesel will do the job every day. Day after day.

This unit operates at 1800 RPM and with its critical exhaust silencer, deep stiff crankcase, isolated valve cover and 4 point vibration mounts, this set runs smooth and quiet.

This unit features a Perkins 1.1L in-line 3-cylinder diesel engine, indirect injection for increased fuel efficiency, low heat rejection and quicker starts, brushless generator end, cool flow radiator with fan guards, residential muffler, automatic voltage regulation, high volume air filter, muffler, control panel with hour meter and automatic safety shutdowns for low oil pressure and high water temperature.