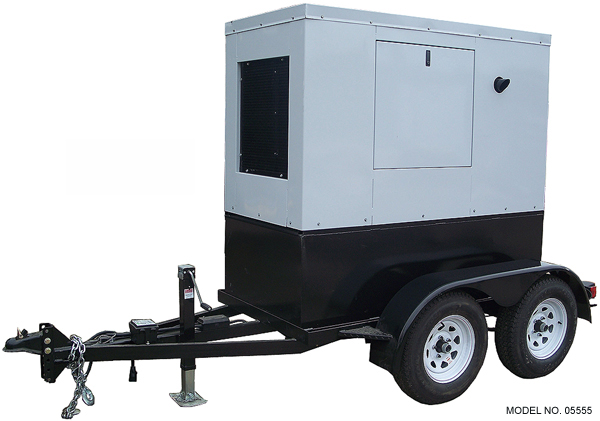 Mobile Kubota Powered 50 kW Diesel Generator - Bring the power to where it is needed with this Kubota diesel. This unit operates at 1800 RPM and runs smooth and quiet with its residential-grade muffler, 4 point vibration mounts and sound attenuated enclosure.

Mobile Kubota.
Bring the power to where it is needed.

This unit features a Kubota V3800, 4 cylinder diesel engine, cast iron crankcase with replaceable wet-type cylinder liners, full flow lube oil filteration, brushless generator with AVR, liquid cooling, +/- 1% AC voltage regulation to protect your electronics, oil & water safety shutdowns, muffler for quiet operation, glow plugs, key start, sound enclosure, 60 gallon subbase fuel tank and single-axle trailer with 2" ball coupler.