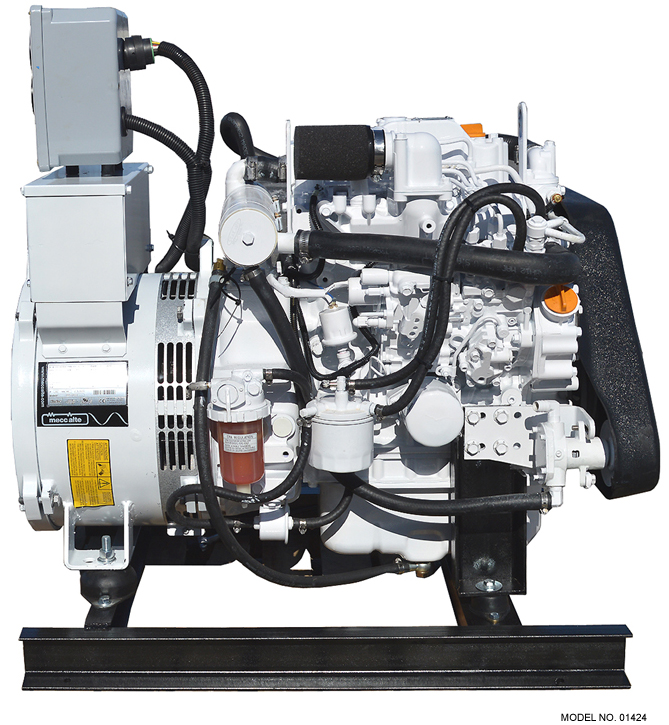 Isuzu 21 kW Marine Diesel Generator - Brand new marinized Isuzu diesel engine with heat exchanger cooling and wet exhaust. Compact design makes this a perfect power plant for your house or fishing boat.

Isuzu Marine
Fresh-water cooling with coolant recovery tank + water injected exhaust elbow.

This unit features an Isuzu 4LE1 diesel engine, brushless generator with AVR (automatic voltage regulator) analog gauge panel with oil pressure, water temperature and voltage, heat exchanger, wet exhaust, raw water pump, glow plugs for cold weather starting and is electric start.