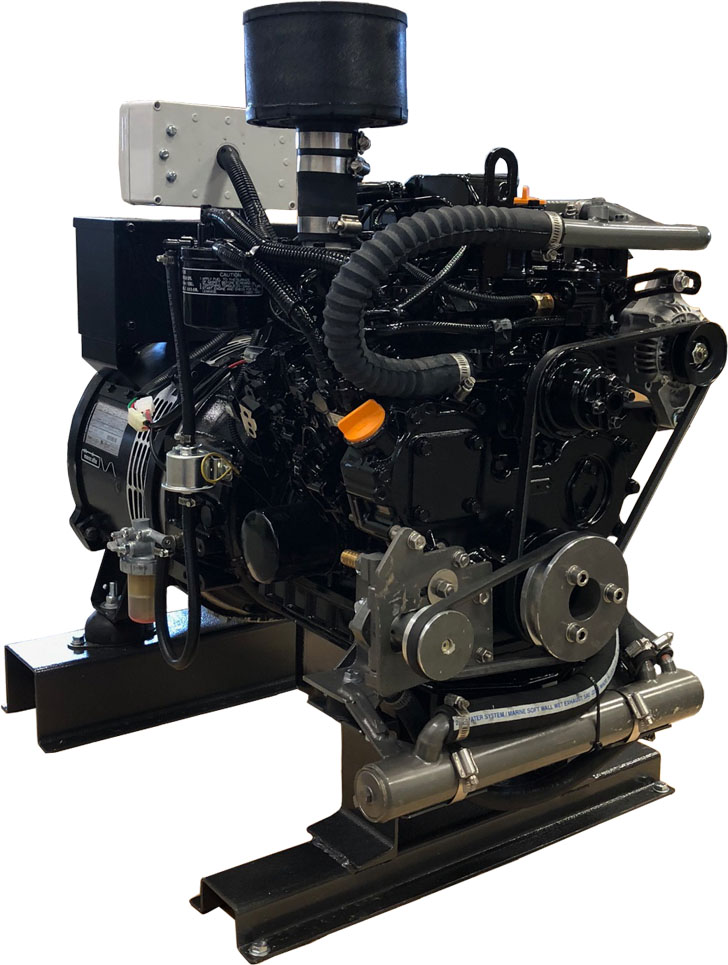 Isuzu 12 kW Marine Diesel Generator - Brand new marinized Isuzu diesel engine with heat exchanger cooling, wet exhaust and belt guard. Compact design makes this a perfect power plant for your house or fishing boat.

Isuzu Marine
Fresh-water cooling with coolant recovery tank + water injected exhaust elbow.

This unit features an Isuzu 3CE1 diesel engine, brushless generator with AVR (automatic voltage regulator) turn-key start panel with oil pressure and water temperature shutdown, heat exchanger, wet exhaust, raw water pump, glow plugs for cold weather starting and is electric start.