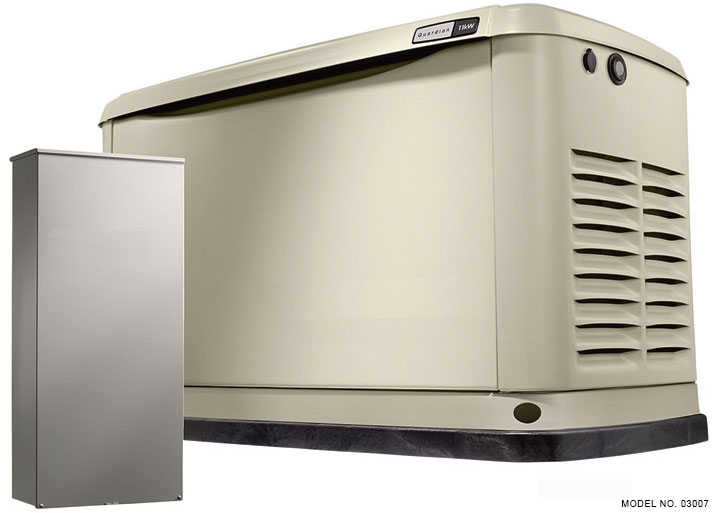 Home Backup 11,000 Watt Generator - Starts automatically when your utility power fails.

Weekly Self-Starting for Testing
Tests itself weekly with a built in weekly exercise clock. Kicks in within seconds of sensing a power loss.

This unit features a Quiet-Test self-test mode, 426 cc propane/natural gas engine, oil pressure shutdown and tough, all-aluminum enclosure.